WhatsApp is developing a new feature that will make it simpler to view a contact's status changes. According to the latest claim, WhatsApp will display status updates to users directly in the conversation list. Users now have to visit a different section to view the status updates. Users will also have the option to retrieve deleted messages at the same time through another feature.
Currently, the conversation list, where the most recent message sent to a contact and its delivery status are shown, is the first thing WhatsApp users see when they start the programme. A blue tick indicates that the message has been read at the same moment. This information appears below the contact's name. If WhatsApp updates tracker WABetaInfo is to be believed, then there is going to be a change in this. Now a circle will also appear around the profile photo.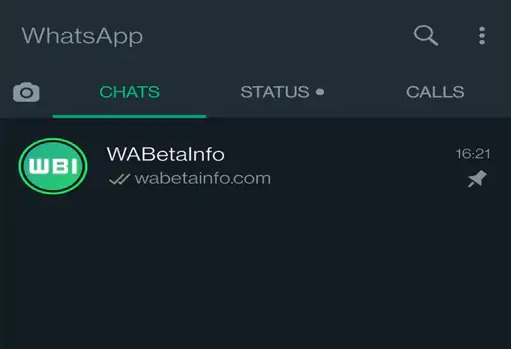 Accidentally deleted message can be recovered:
It's anticipated that users will soon be able to restore lost communications using a function of the messaging app. The new functionality, which is still being tested, first emerged in the Android beta version of WhatsApp. According to WABetaInfo, the app will display an Undo option if a message has been received but accidentally erased, allowing the message to be restored.
New feature of WhatsApp shown in screenshots:
The blog site has also published a snapshot of the new function, which demonstrates that users will have a new option to check status updates when it is implemented. At the moment, Facebook and Instagram profile photographs have rings of Stories surrounding them. WhatsApp has a same feature, and users who post status updates will see a ring around their profile photos. Tap on the profile picture to see this update.
WhatsApp has over 55% of its monthly active users using it every day. About 78% of people are utilising meta applications, while 22% are using other apps.
Whatsapp Users will gain from sharing status updates:
Users who share status updates or do not want to miss other users' status updates will benefit from the new WhatsApp functionality. Users who don't submit status updates or don't want to utilise the new status update function will have the option to turn it off by heading to the settings, according to the blog site. However, they will still have the ability to visit the status area and view the changes as previously.
Whatsapp WABeta Feature being tested with beta users:
These new capabilities were first announced last year, but it took a while for them to be made available for beta tester testing. The report claims that testers may access this functionality in WhatsApp Beta for Android version 2.22.18.17. It can be included in the stable version for everyone after testing with iOS users over the course of the following several weeks.
---
With this trick we will create Unlimited High Quality AI images, with the help of google colab. Artificial intelligence (AI) has revolutionized the way we create and consume content. With the help of AI, it is now possible to create unlimited high-quality images in a matter of minutes. In this blog post, we will show…

---

With this automatic Ultimate Ecommerce Reconciliation utility we can reconcile all type E-commerce platforms (Amazon, Flipkart, Meesho, Myntra etc.) sales with there payments. We can reconcile all data order wise and stock item wise with one click. Also try Excel to Tally Ultimate Ecommerce Import This Ultimate Ecommerce Reconciliation utility has below features: Other benefits…

---

This Tally TDL to See Party Wise and Product Wise Sale Report will help to see which item you sold more and which item you sold less. And same also can see which customer buy which items more and which customer buy which item less. We all know Tally is a popular accounting software used…

---